People You Can Trust
EST. 1981
Our number one goal is to serve you with a great deal of respect, honesty and passion. Whether you need new or used tires, storage or new rims, at Gilbert's Tire we make sure you are back in the road in no time with a piece of mind.
YOUR CAR YOUR TERMS
Get your car service whenever is more convenient for you, you can walk-in or simply book an appointment.
UNIQUE WARRANTY PROGRAMS
Enjoy our unique warranty coverage, roadside assistance and/or road hazard coverage for your tires.
WE TAKE CARE OF YOU
Extending your car's life and protecting yours with top-of-line new and used tires since 1981.
List of people who matter in our Company
Our Team Of Experts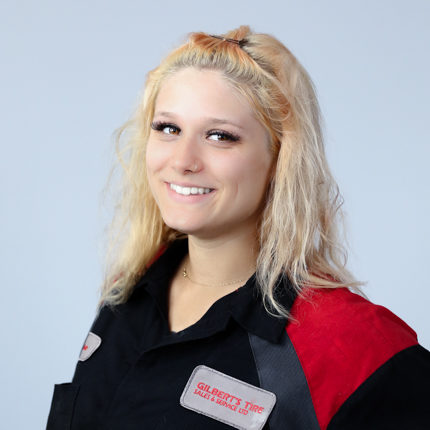 Lorrine Sproat
Gilbert's Tire Princess
Erv Brown
Almighty Tire Master
Blair Serson
Black Belt Pit Crew
MEL BENASSI
Headquarters Commander
Got a question about tires or a specific service
WE ARE HERE TO HELP!
opening hours
Monday

8:00 AM to 6:00 PM

Tuesday

8:00 AM to 6:00 PM

Wednesday

8:00 AM to 6:00 PM

Thursday

8:00 AM to 6:00 PM

Friday

8:00 AM to 6:00 PM

Saturday

8:00 AM to 4:00 PM

Sunday

Closed